Get a powerful lender with
a
personal touch.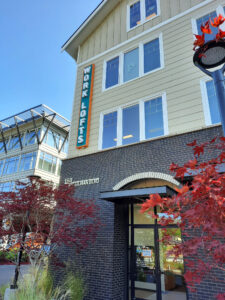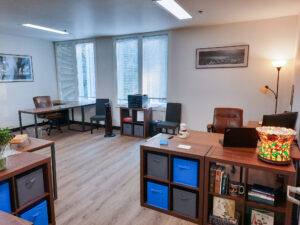 About Heather
Heather began her career in mortgage in 1991 in the SF Bay Area.  After relocating to the Seattle area with her family in 1996, she continued a career in processing, underwriting, origination and management.  Having a good command of residential lending programs including VA/FHA/USDA and state bond programs, she became a leader in custom home construction and serves her clients in all aspects of their residential lending needs.
Heather and her family reside on acreage in Maple Valley, WA and enjoy raising and rescuing English bulldogs.  She is active in her local church community and enjoys watching black & white movies, playing with her grandson and family gatherings around their fire pit, rain or shine.  She is committed to educating her clients with informed options that empower them to make good financial decisions for the future.
Community involvement is the lifeblood of society. In addition to helping people arrange finances for their home and property investments, our team gives back to the community in many different ways. We contribute time and finances to organizations that support:
Veterans | Animals | Low Income families struggling to avoid homelessness | Challenged Teens | Disaster relief efforts domestic & foreign | Local music arts | After school resources | Int'l child sponsorship
Finally, a mortgage that is truly simple.
We believe you should control your mortgage. That's why we created the simpl app, built from the ground up with you in mind. Manage your entire loan process, from application, document upload, account sync, and e-signatures, all from your preferred device.
Get It Free!
Enter your info and we'll send it right over!
Free Course:
Mortgage 101
Get It Free!
Enter your info and we'll send it right over!
Thank you so much Heather. I really appreciate your help. I will definitely refer my family and friends to you.
G. Singh

| Homeowner
You really are awesome Heather. Really appreciate your help. You made it before the deadline. I am so glad that we got a chance to work with you again. Thank you.
L. Kaur

| Homeowner
I am so excited to officially be a homeowner. Thanks so much for all of your help! I will definitely recommend to any friends looking to buy a home!
H. Rogers

| Homeowner
A lender you can trust.
Our values are not just buzz words, they're our playbook. We believe that your loan officer should have integrity, that you should be able to rely on your lender, and that your process should be simple. That's why we build our team, our processes, and our entire company around serving our borrowers with the respect and care that you deserve.
DISCLAIMER
The information on this page is not meant to be a quote. So, if you want an ACTUAL interest rate quote, or if you're just curious what you may be eligible for, just ask us!
10-Day Disclaimer: Qualifying products do not include Reverse Mortgages, FHA 203K, Jumbo, VA, Bond, MCC, Down Payment Assistance, loans that require prior approval from an investor, or brokered loans. In addition to the requirements and restrictions already stated, the borrower(s) must satisfy program requirements for employment and income. In order to close the loan in 10 business days, we must also first obtain the following on qualifying conventional and FHA loan products: (1) credit scores that qualify the borrower(s) for the loan program, (2) automated verification of borrowers assets and income from an automated verification system, (3) all required documents from borrower as requested by the Company within 8 business hours as approval condition requests are communicated to borrower (orally or in writing), (4) receipt of an acceptable appraisal to the Company within 4 business days of borrower's application, (5) seller must be willing and able to close within 10 business days. (6) all required disclosures and closing documents must be timely and properly executed, (7) borrower must consent to receive and sign all documents electronically.
STATE LICENSES
Oregon Mortgage Loan Originator License #ML-5051
Washing Mortgage Loan Originator License MLO-111694